FAQs
How do I get a Wisely Pay Card?
Contact the TCNJ Payroll office to sign up for a Wisely Pay Card. They will order a personalize card after you fill in this form and deliver it to the payroll office.
How long does it take to get a Wisely Pay Card after I sign up?
Allow 5-7 business days for the Wisely Pay Card to be mailed to your home address.
When can I use the funds loaded on my Wisely Pay Card?
As soon as you activate your Wisely Pay Card, you can access any funds that have been loaded to your card.
How can I use my Wisely Pay Card?
Your employer should fund your card with your pay on payday.  You can use the card to purchase goods and services everywhere Visa® or Mastercard® debit cards are accepted, and withdraw cash at all participating ATMs. (Please refer to the Cardholder Fee Schedule for applicable fees.) Once your card is activated, you can view your balance on the FREE myWisely Mobile app, or online at myWisely.com.
Point-of-Sale Purchase
Use your card any place that accepts Visa® or Mastercard®, such as grocery stores, restaurants, gas stations, and retail stores.
Use as Signature or Debit
Signature Transactions: These purchases do not require a PIN and are one of the most efficient ways to use your card. These transactions are without a fee.
Debit/PIN Transactions
These are PIN transactions and are best used when you want cash back from a merchant. These transactions are without a fee.
ATM Transactions
Access your money at ATMs worldwide. You can visit wiselypay.adp.com or log into myWisely.com (if card is activated) or download the free myWisely mobile app to find in-network, surcharge-free ATMs in your area.
Bill Pay
Pay merchants who accept Visa® or Mastercard® debit cards directly with your card without a fee
Are there any fees associated with the Wisely Pay Card?
Most transactions have no fees associated with them, including: checking your card balance, internet purchases, or getting money from a participating bank (either from a teller or ATM).  Please use the mobile app or myWisely.com website to ensure you are using one of the 99,000 member banks.
There are no overdraft fees because we will not allow you to overdraw your card.3 There are no minimum balance fees. There are no monthly fees or annual fees. There are, however, inactivity fees of $4.00 assessed on a monthly basis after 90 days of inactivity. Keep in mind there are also charges for using certain features on your Wisely™ Pay card. Please log into your Wisely account and refer to the Wisely™ Pay list of all fees for applicable usage fees.
View full fee schedule here for certain features like out-of-network ATMs, international purchases, loading additional funds to card, card inactivity, etc.
What if I have lost my card or it was stolen?
Report a lost, stolen, or damaged card to our call center immediately by calling 866-313-6901. We will cancel your card and transfer the funds to a new card that will be sent to you.
If you would like to access your funds prior to receiving your replacement card, please ask the representative to authenticate a Wisely Check by ADP. The check can be found in your original Wisely Pay Card Welcome Kit. Once the Wisely Check is authenticated, the representative will provide you with the available balance and your 6-digit authentication number, which you must record on the check. Funds for that check will immediately be deducted from your card balance to allow payment when presented (you CANNOT change the check amount or the check will be returned).
Is there fraud protection on the card?
The amounts that you load onto your Wisely Card are insured by the Federal Deposit Insurance Corporation ("FDIC") up to the maximum amount provided by applicable law provided the card is registered in the name of the primary cardholder. Your money is also protected by Regulation E and either the Visa® or Mastercard® Zero Liability Policy.
Signature-based transactions that qualify are protected by either the Visa or Mastercard Zero Liability Policy. The Zero Liability Policy provides protection from unauthorized purchases. Other restrictions may apply. You may also have other protections under applicable law, such as Regulation E. Please refer to the Cardholder Agreement you received with the Wisely Pay by ADP Card, or view the Cardholder Agreement on the FREE myWisely mobile app or myWisely.com. With Wisely Pay by ADP, cardholders have additional fraud protection. Transactions made outside of the cardholder's residential state and adjoining states may be declined unless the cardholder calls cardholder services and requests to temporarily allow transactions in the additional state(s).
Can I get extra cards for my family?
Yes.  Order up to 3 extra cards for your family or trusted individuals. (You and all secondary cardholders must pass an additional validation process.)
Can I use my Wisely Pay Card outside of the US?
To use your Wisely card for transactions outside the United States, including U.S. territories, you are first required to pass additional validation.
Can I load my own cash on to my Wisely Pay Card?
Yes, but separate fees may apply.  Additional Deposits You can load additional funds onto your card at any
Western Union location in the United States (third-party load fees may apply). For more information on how to load funds from Western Union, log into your cardholder account at myWisely.com Loading cash onto your Wisely card by going to a retailer.
You may load $20-$500 in cash on your Wisely card at over 70,000 retail locations nationwide using Reload @ the Register™ or MoneyPak® for a flat rate of $5.95 (subject to card and balance limits.), in addition to the amount you wish to load onto your Wisely card. Retailers include CVS, Dollar General, Rite-Aid, 7-Eleven, Walgreens, and Walmart. You should confirm your access to this feature before attempting to load cash to your card.
Learn more about how to reload your card with cash on the following Green Dot websites: attheregister.com or moneypak.com.  Ingo® Money4Deposit a check with Ingo® Money by snapping a photo and following the prompts in the free myWisely mobile solutions app. Approval times vary depending on the type of check and approval from Ingo®.
For more detailed information about Wisely Pay by ADP (including any fees) please visit https://wiselypay.adp.com/
View the myWisely App Fact Sheet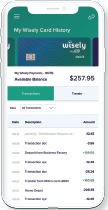 Activate Your Wisely Card
Before you can access the funds loaded to your card it must be activated. You will then be able to use your Wisely Card for purchases in person or online, bill pay and all other features including the myWisely website and myWisely App.
Follow the following instructions to activate your card.
1) Once you receive your card, access the wiselypay.adp.com site to activate your card. Click Activate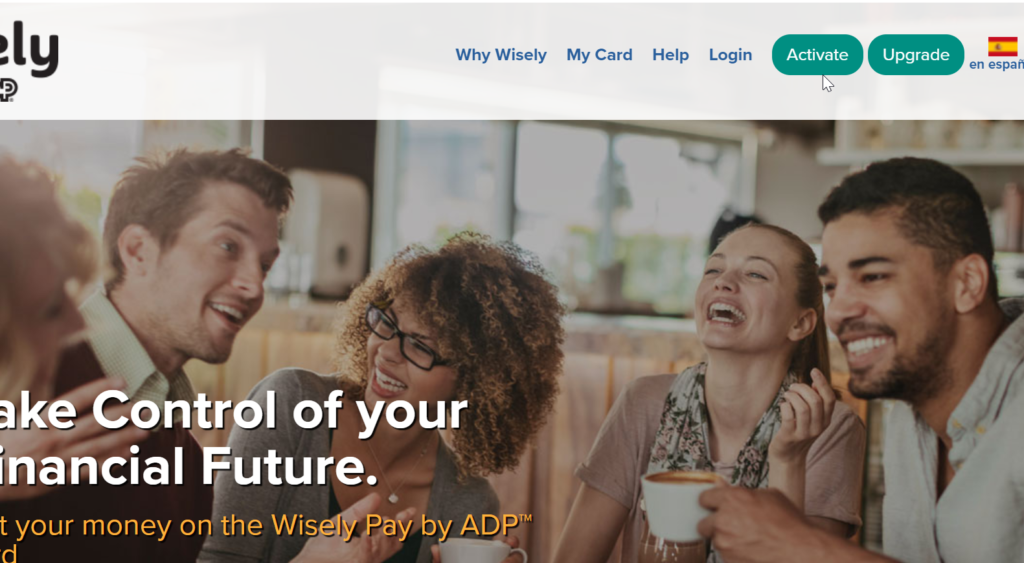 2) Input your card data and press continue.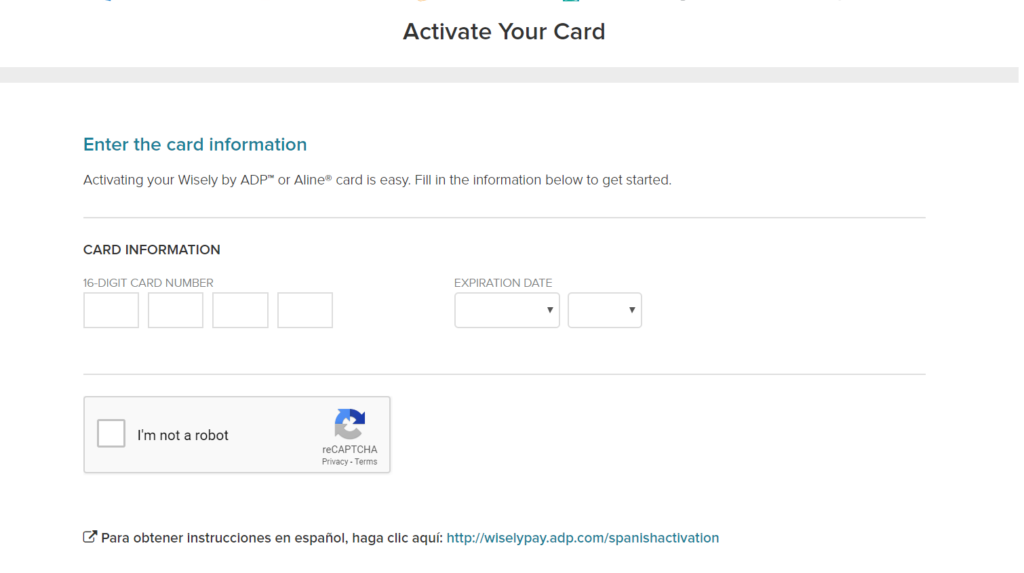 3) Input personal data and continue.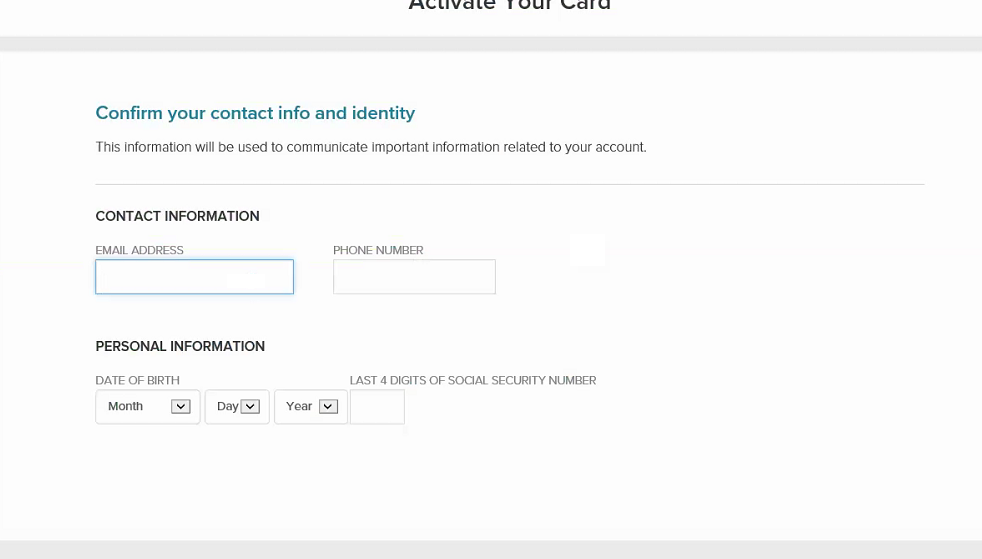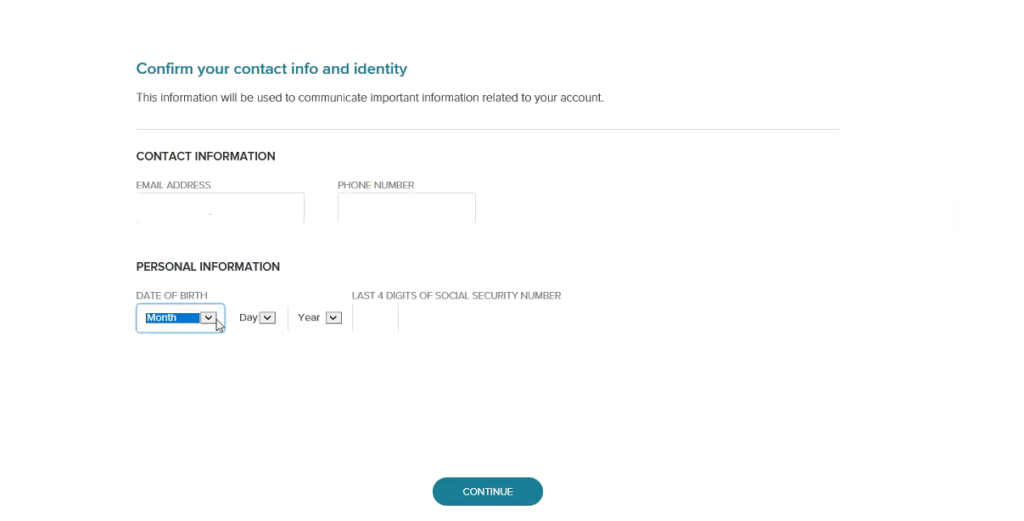 4) Setup your 4-digit pin number.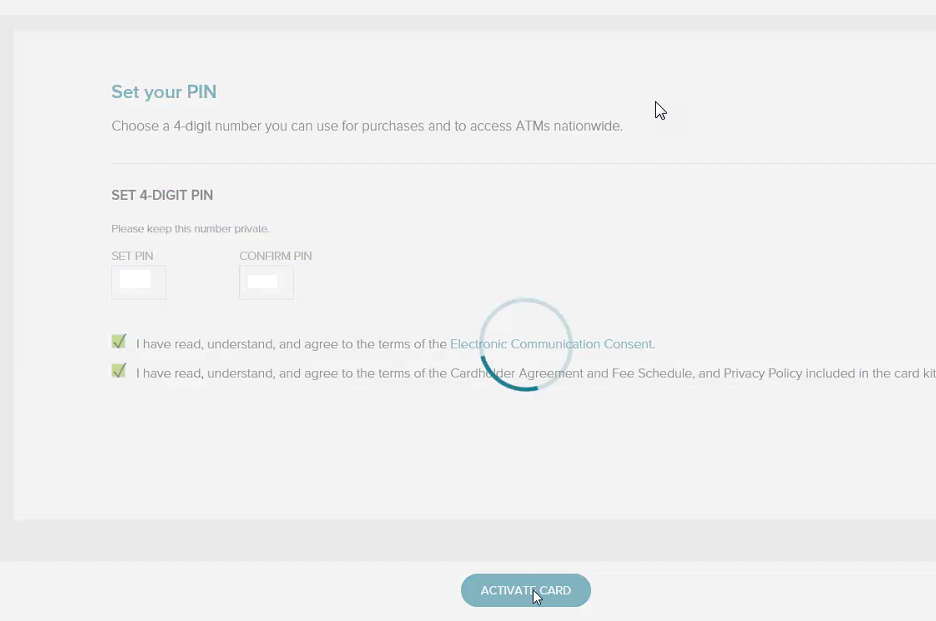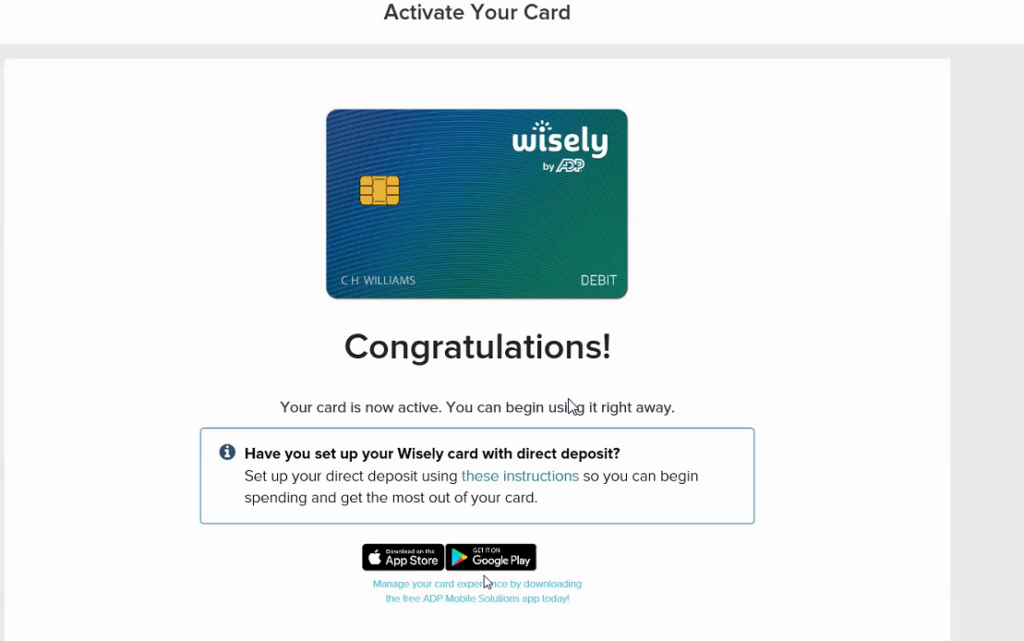 5) Once activation is complete, employee can link card to MyADP/MyWisely app by accessing the mywisely.com website and choosing Get Started.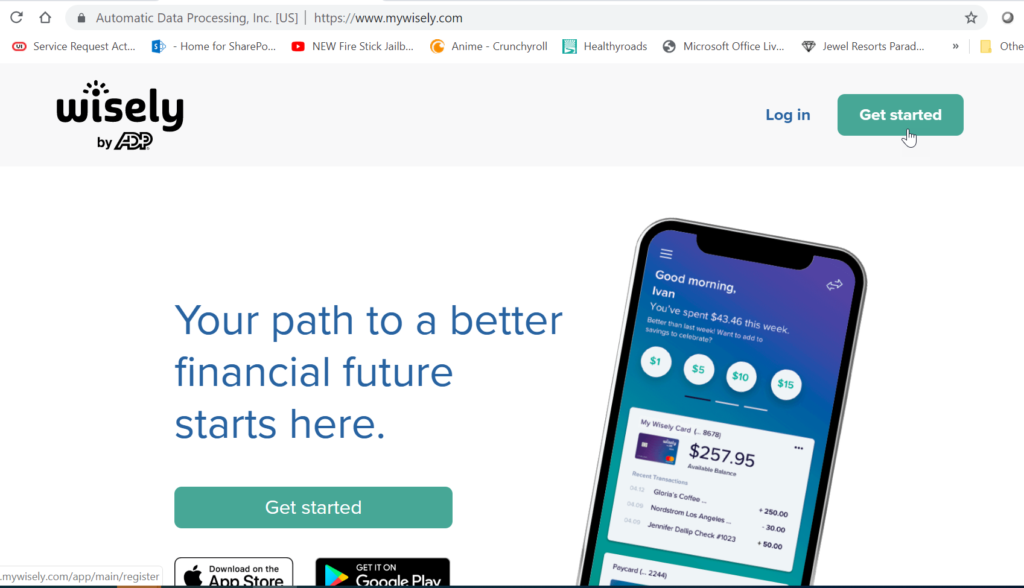 6) Choose the I Already Have A Card option.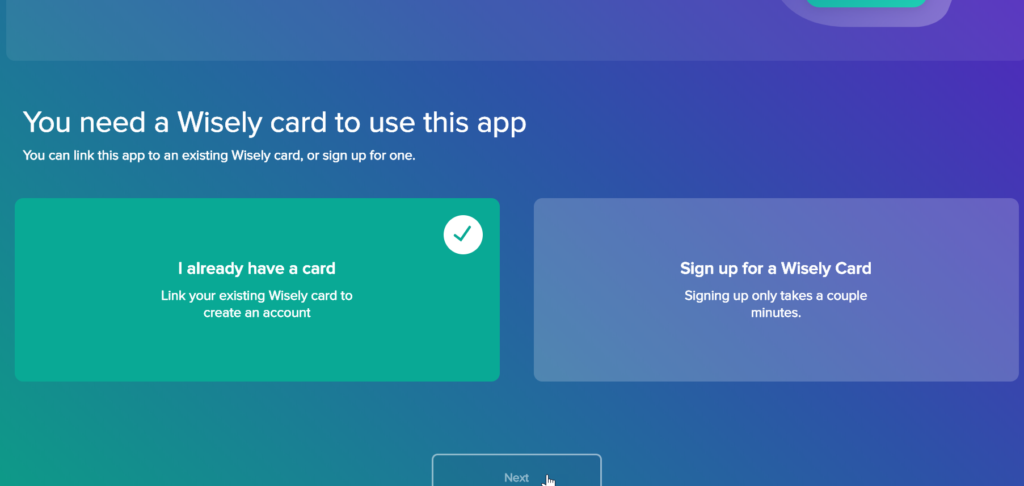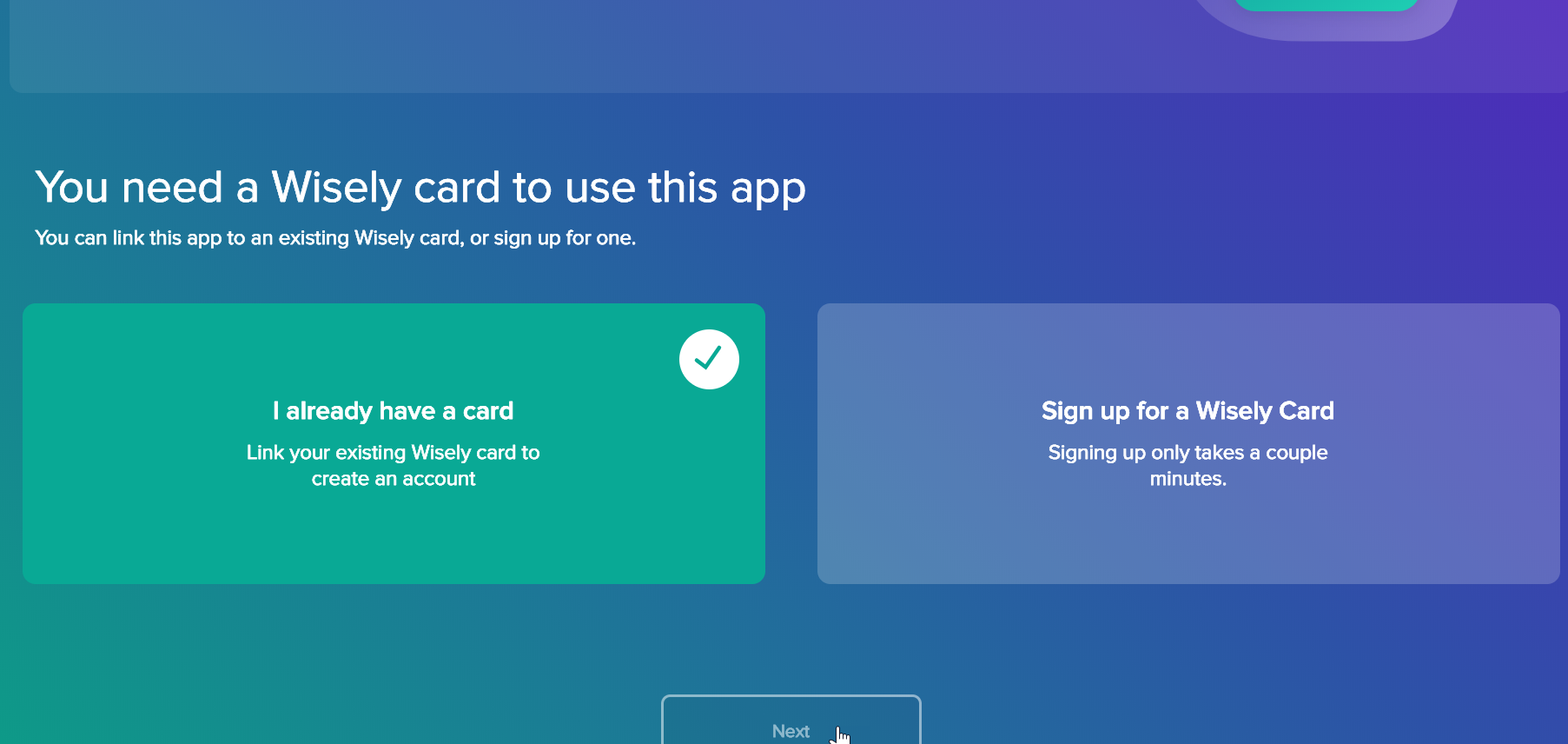 7) Input Card Data and press next.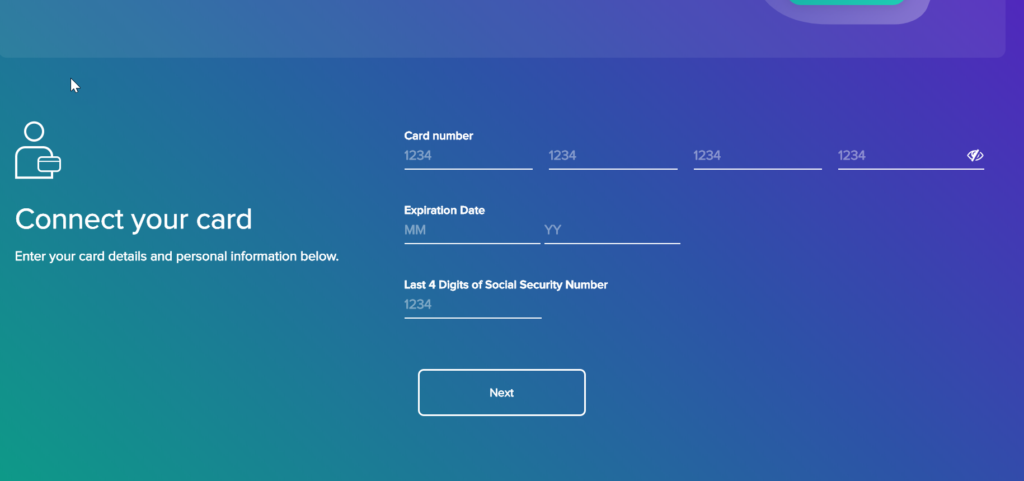 8) The next screen will require personal info and will allow you to setup your username and password for the Wisely mobile application.
Preview myWisely Dashboard
Here's a preview of the types of features you'll experience with Wisely Pay