As part of TCNJ'S transition to ADP, the College no longer issues paper checks for payroll.  If you do not enroll in the direct deposit option, a Wisely Pay card is automatically issued through ADP.  For more information about the benefits of direct deposit enrollment, please visit our Benefits of Enrolling in Direct Deposit webpage.
Employees may enroll in direct deposit, or view and update their direct deposit information, by logging into the Oracle Cloud system.  A tutorial for direct deposit self-service is viewable here.
Direct Deposit remains in effect until terminated by the employee. Termination may take up to two pay cycles to process.
If an employee is enrolled in Direct Deposit at the point of separation from the College, all exit payments including lump sum sick and vacation payments will be deposited into the Direct Deposit account.
Refer to the image below to identify the routing number and account number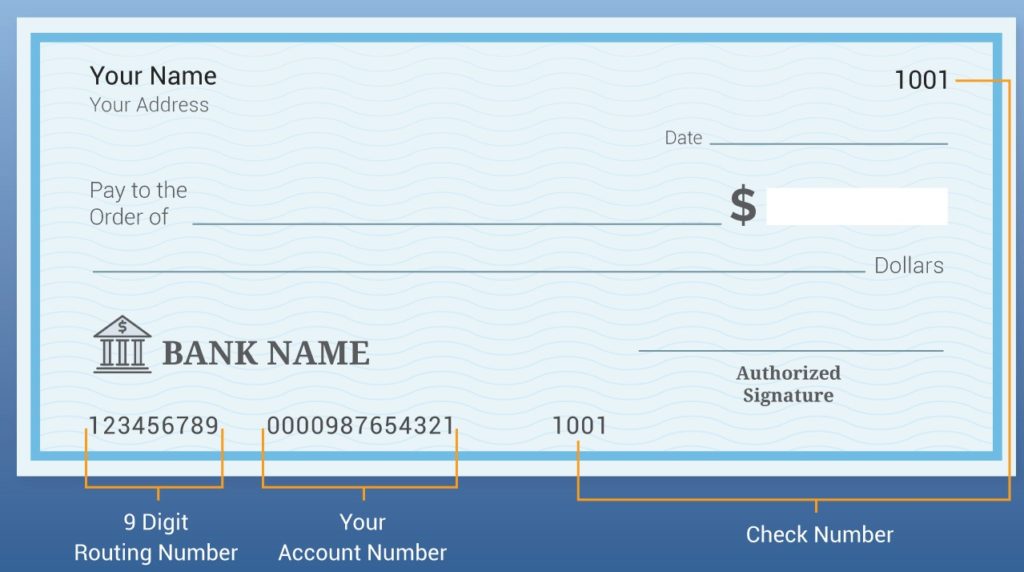 • Note: It is extremely important that the routing number and account number are entered accurately. Errors could cause a delay in receiving your pay.
• Many savings account deposit slips do not contain a 9-digit bank transit number (also referred to as a routing number or ABA number). If you wish to deposit into a savings account and there is no transit number on the deposit slip, you must contact your financial institution to verify their transit number.
• If the account number printed on your check contains non-numerical fields (i.e. hyphens, dashes, periods) do not enter the non-numerical fields when entering your account number.
---